21 Lessons
"Oh, you foolish Alice!" she said again, "how can you learn lessons in here? Why, there's hardly room for you, and no room at all for any lesson-books!"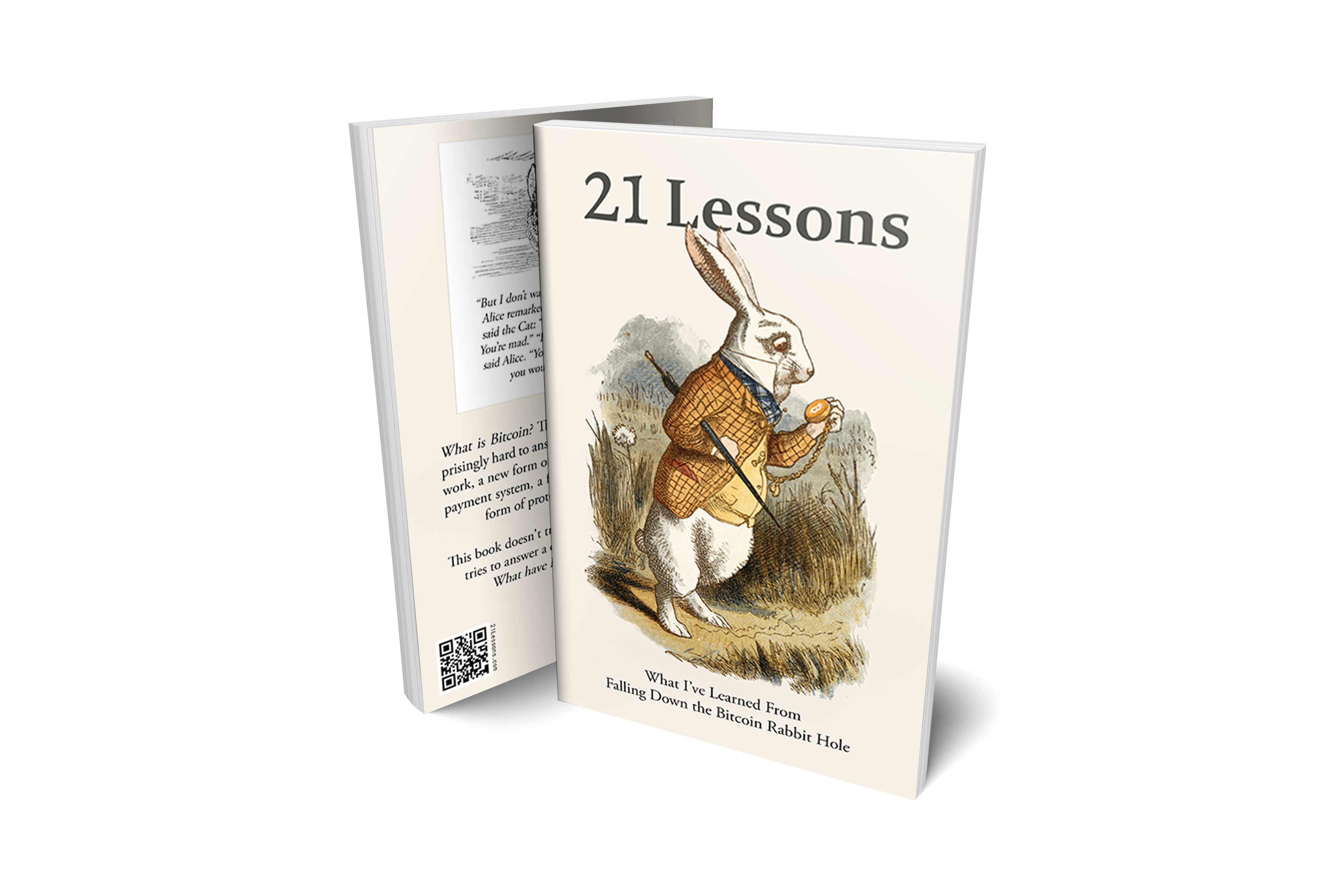 Now also available in German! 🇩🇪
---
The White Rabbit put on his spectacles. 'Where shall I begin, please your Majesty?' he asked. 'Begin at the beginning,' the King said gravely, 'and go on till you come to the end: then stop.'
---
Thanks to the awesome members of the Bitcoin community, 21 Lessons is available in several languages and as an audio version. There are also audio recordings of thoughts and discussions related to these lessons available.
---
Read by Guy Swann.
---
Ready to enter Wonderland?
Follow the white rabbit →